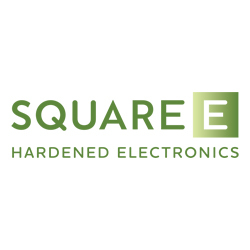 Circuit Board Technician
Sorry, this job has expired.
Jeffersonville, IN
Responsible for the efficient loading, coating and curing of PCB's (Printed Circuit Board) on the conformal coating equipment, population, then soldering of all through hole solder components on a wide variety of PCB's. Provide efficient population of SMT's (Service Mount Devices). Operators should be utilizing best practices to ensure quality of workmanship. Requires effective ownership of jobs, ensuring efficient and safe practices are learned, retained and continuously observed. Will complete scheduled work, miscellaneous reports, equipment maintenance and assist the Production Supervisor as required in other areas of production.
Prerequisite training needed to meet minimum standards of job.
• Experience in the manufacturing and implementation of circuit board assemblies is a plus but not required.
• Have an understanding of basic manufacturing processes and have an ability to learn and retain the technologies of circuit board manufacture.
• Must be able to communicate (both verbal and written) at all levels within the organization.
• Ability to discreet and maintain confidential information.
• Proficient with PC use and Microsoft Office Products.
• Must show the ability to be self-motivated
• Position requires a substantial amount of walking, standing, and bending.
• Ability to lift and carry 50 pounds.
• Vision correctable to 20-20.
• Maintain production hand soldering equipment including daily cleaning of work station and general work area.
• Report production equipment malfunctions including regularly scheduled preventive maintenance programs.
• Ability to perform functional testing on in-circuit tester and other customer supplied text fixtures.
• Must utilize information systems for daily updates, as well as insure quality and shop order paperwork is being completed properly.
• Requires excellent inter-departmental working relationships to achieve total performance requirements.
• Must develop an understanding of IPC acceptability standards to insure quality product is produced.
• Must be able to implement and follow written and verbal procedures.
• Must develop the ability to interpret customer applied documentation such as Bill of Materials and Drawings.
• Completes assignments, projects, and other related duties as required by management.

Apply today! We look forward to hearing from you.

EOE
16846